Bosch 36" 21.6 Cu. Ft. French Door Refrigerator w/ Water & Ice Dispenser (B36CD50SNB) - Black Stainless
Regular Price: $4200.00 Price: $3200.00 SAVE $1,000!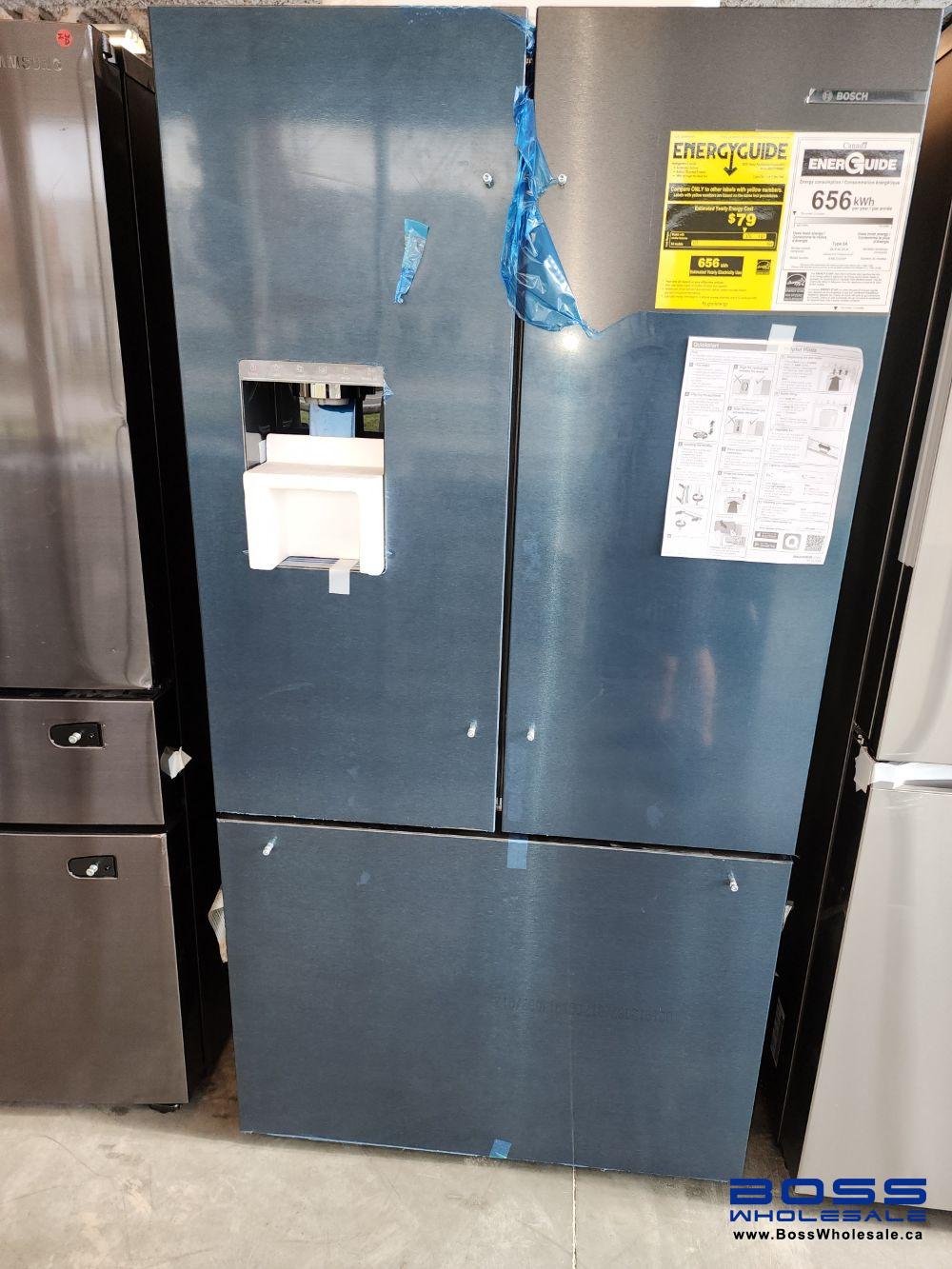 New item, no flaws, box damage only.
Ensure your food and beverages stay cool and fresh with the Bosch 36'' refrigerator. Featuring the QuickIcePro system, it can make and dispense fresh ice rapidly. Its interior has 4 adjustable shelves, door bins and a crisper to keep your produce fresh. Built-in Wi-Fi and Alexa and Google Assistant compatibility allow for remote and voice control.
Click here to view this page online with additional details.
---
#110 - 19255 21st Ave, Surrey, BC, V3S 3M3
Tel: 604.575.1110
Fax :
Website: www.bosswholesale.ca