Samsung 5.8 Cu. Ft. HE Top Load Washer & 7.4 Cu. Ft. Electric Dryer - White
Regular Price: $1800.00 Price: $1200.00 SAVE $600!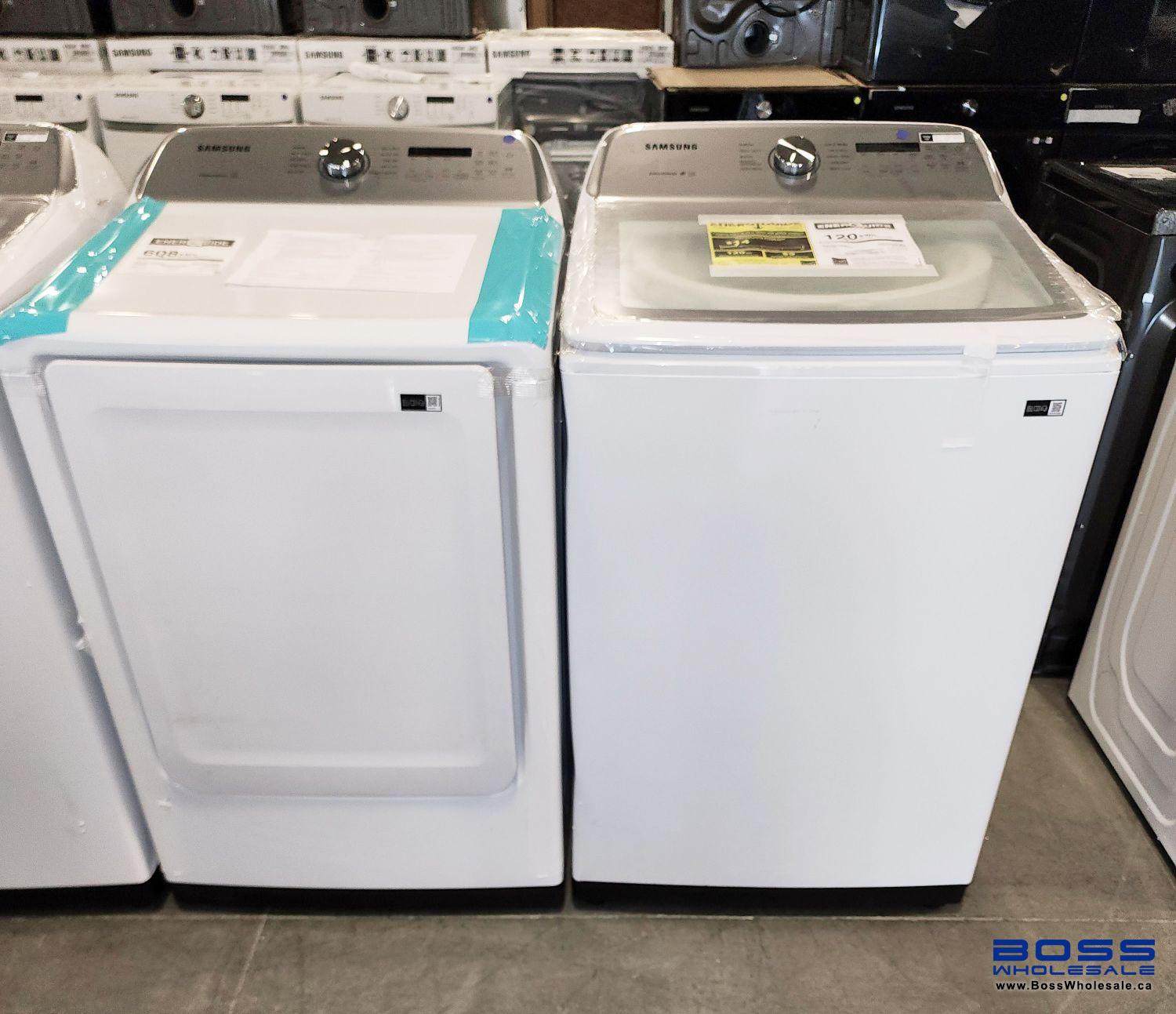 New item with minor cosmetic side scratch or dent only, which will not be visible when placed in a niche spot.
Breeze through laundry day with this washer and dryer bundle from Samsung. It comes with a 5.8 cu. ft. high-efficiency top-load washer equipped with Vibration Reduction Technology PLUS for quiet operation and a 7.4 cu. ft. electric dryer with Sensory Dry technology that takes the guesswork out of setting the right time and temperature so everything comes out perfectly dry.
Click here to view this page online with additional details.
---
#110 - 19255 21st Ave, Surrey, BC, V3S 3M3
Tel: 604.575.1110
Fax :
Website: www.bosswholesale.ca