Bosch 800 Series 36'' French Door Bottom Mount Refrigerator
Regular Price: $5289.00 Price: $4100.00 SAVE $1,189!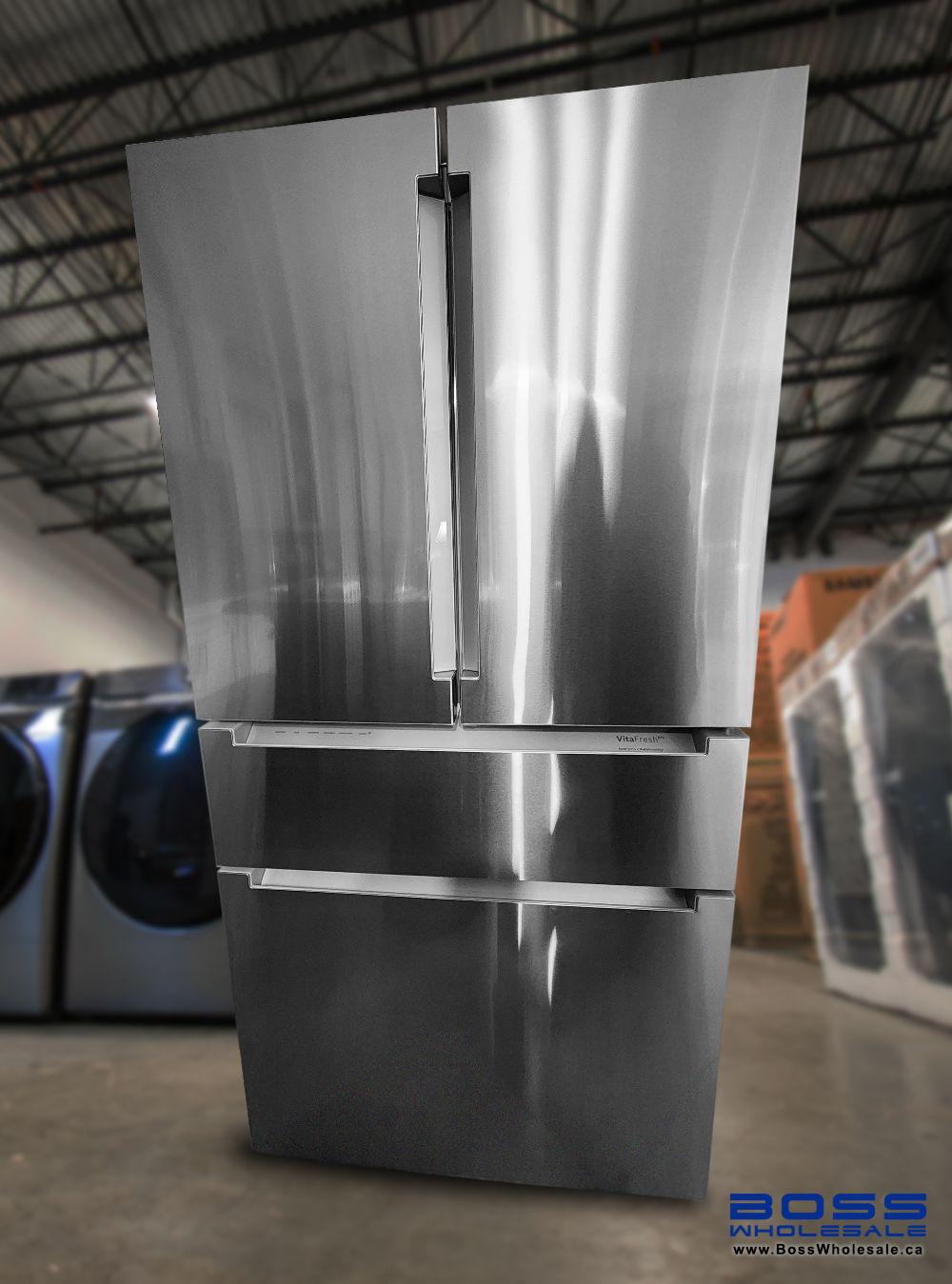 New product with box damage only.
Bosch 800 Series B36CL80ENS French Door Refrigerator, 36'' Width, ENERGY STAR Certified, Counter Depth, 21.0 cu. ft. Capacity, Freezer Located Ice Dispenser, Interior Water Dispenser, LED Lighting, Fingerprint Resistant, Stainless Steel colour Home Connect, FarmFresh System, MultiAirFlow, FlexBar, AirFresh
Width of the appliance: 905 mm / 35 5/8''
Height of the appliance: 1,830 mm / 72''
Required cutout size (HxWxD) (in): 72 IN x 36 IN x 25 IN
Variant color: Easy Clean Stainless Steel
Silence level: 40 dB(A) re 1 pW
Power cord length (in): 67 IN
Included accessories: 1 x cartridge for water filtering system
Click here to view this page online with additional details.
---
#110 - 19255 21st Ave, Surrey, BC, V3S 3M3
Tel: 604.575.1110
Fax :
Website: www.bosswholesale.ca