Bosch 800 Series 36-Inch Gas Cooktop with 5 Burners
Regular Price: $1594.00 Price: $1150.00 SAVE $444!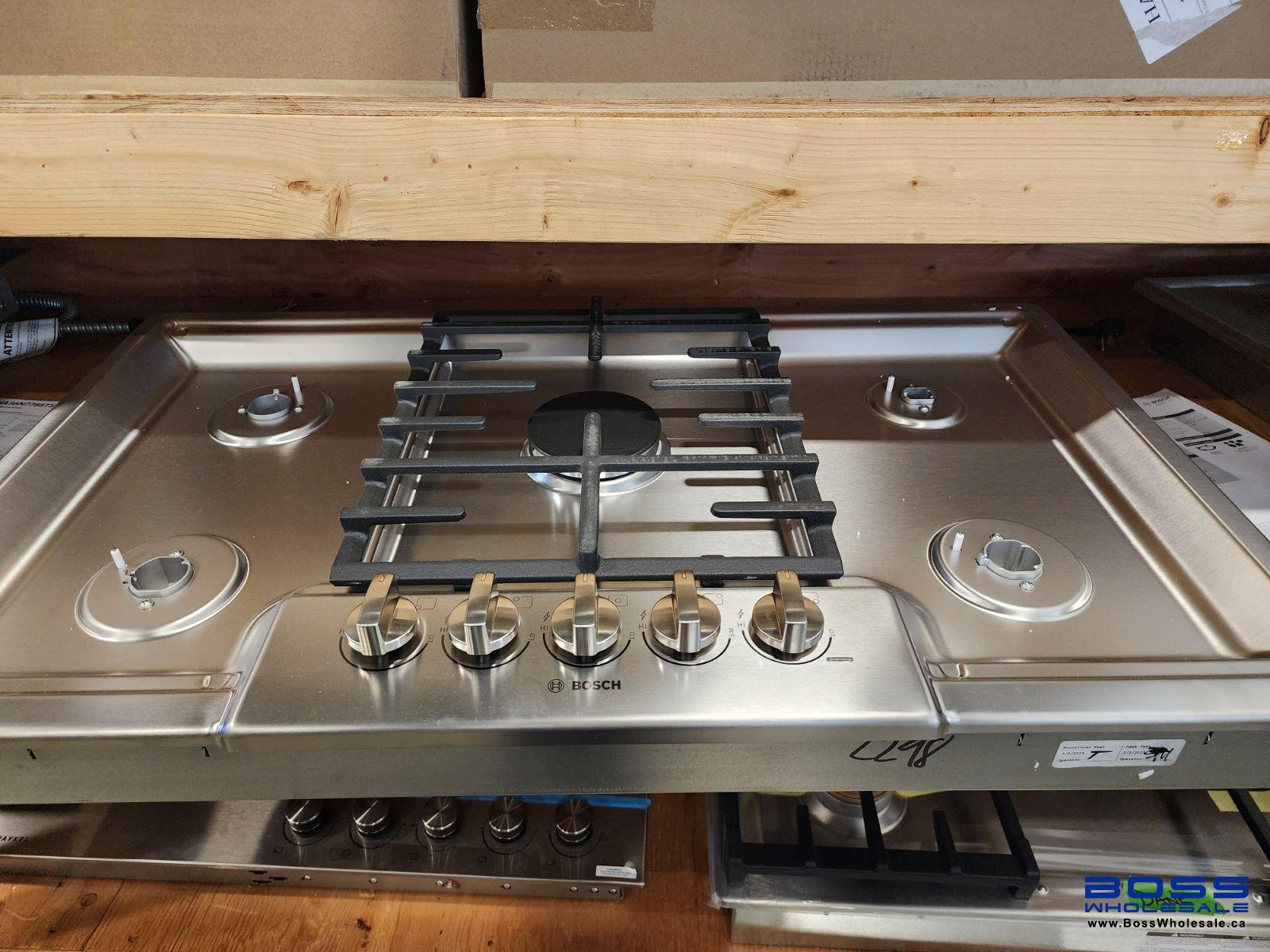 New product with box damage only.
Bosch cooktops are designed to deliver perfect results with minimal effort. Whether you chose induction, gas or electric, every Bosch cooktop combines simplicity with intuitive usability. Because at the end of a long day, Bosch believes cooking should bring joy, not frustration.
OptiSim® Burner - Offers more flame control at the lowest settings for precise simmering and melting.
19,000 BTU Burner - For optimal cooking results for boiling, searing and stir-frying.
Electronic Re-Ignition - Will automatically re-ignite the burner in case the flame goes out.
Heavy-Duty Metal Knobs - For a premium look and feel the knobs allow for simple heat level adjustment.
Continuous Surface Grates - Heavy-duty grates that maintain superior heat retention and can make moving heavy pots easier.
One-Piece Design - The seamless, one-piece stainless steel design makes clean-up simple.
Temperature Control - Precise temperature control for better cooking results.
Sealed Burners - Prevent spills from entering the burner box so it is easy to clean.
Red LED Indicator - Distinctive red LED light indicates burners are on for your safety.
Click here to view this page online with additional details.
---
#110 - 19255 21st Ave, Surrey, BC, V3S 3M3
Tel: 604.575.1110
Fax :
Website: www.bosswholesale.ca