Samsung Solar Smart TV Voice Remote Control
Price: $70.00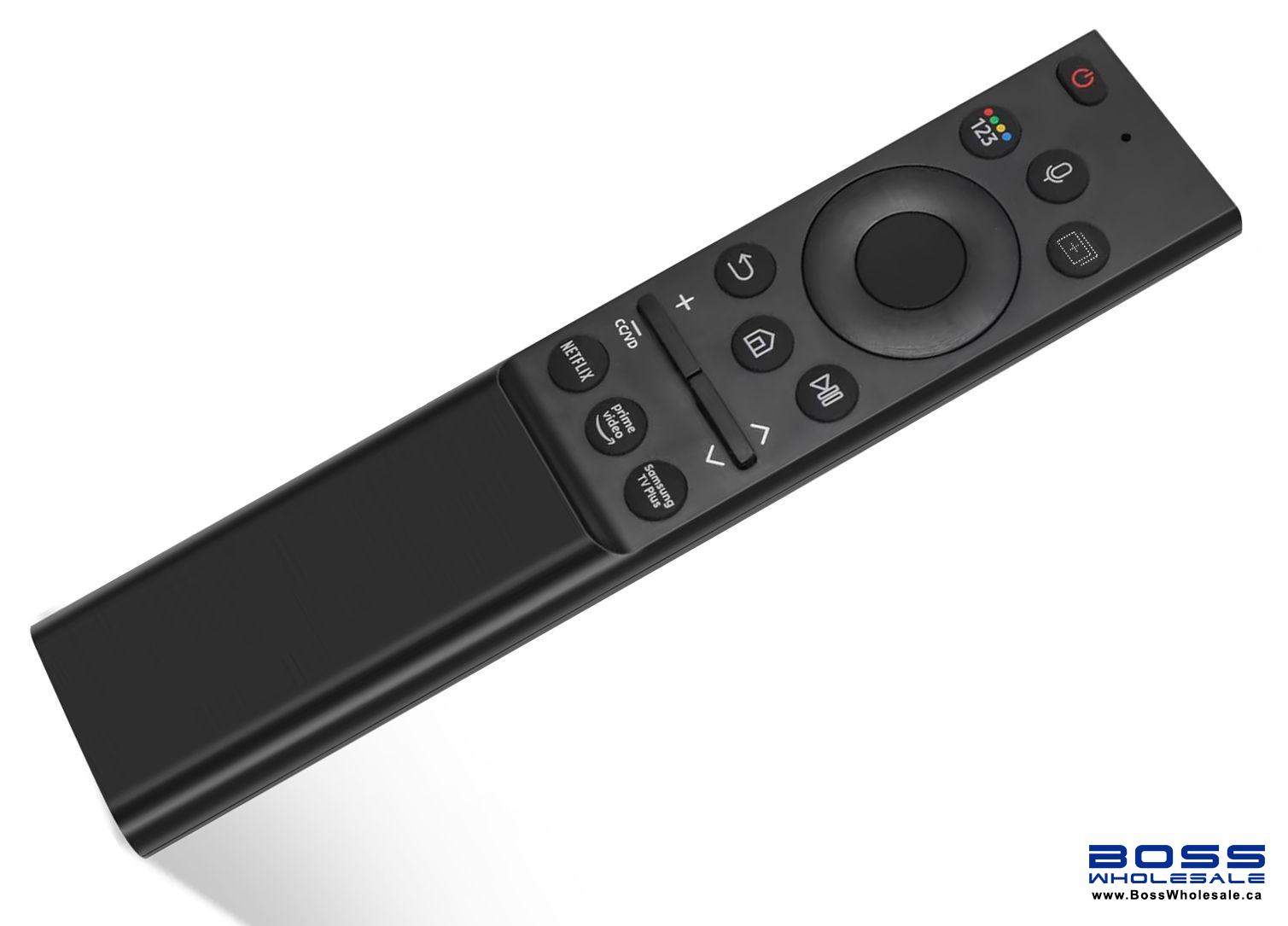 BN59-01357 - 2021 model: $70.00
BN59-01385 - 2022 model: $75.00
BN59-01432 - 2023 model: $75.00
Unlike other remotes, these new Samsung remote doesn't require you to keep a supply of extra batteries on hand. Instead, the TV's smart remote has a solar panel on its back that you can use for charging, whether you're indoors or outdoors. It can even be charged with the same USB-C cable your phone uses.
Charge the remote
If you see the LED showing on the remote for at least 5 seconds, it means that it's time for a charge. There are two ways to do it: using the solar panel or with a USB-C cable, which can be found on our website. You can see how much power the remote has by pressing Home and then navigating to Settings. Select All Settings, then Power and Energy Saving, and finally Available Remote Battery.
Through the solar panel
When you think of ''solar'' energy, you probably think of sunlight. While your remote can be charged outside in the sun, it can also be charged with your indoor lights! That's right, the remote's solar panel is effective enough to run on electric lights, such as standard, LED, or CFL lightbulbs.

To charge the remote with solar energy, simply set the remote down with the solar panel facing up. You can do this in your living room while your lights are turned on, or you can place it near a window where it will soak in natural sunlight.
Note: Remotes with a solar panel will have a large silver panel on the back. If your remote does not have this, but has the USB-C port, it can be charged with a USB-C cable only.
With a USB-C cable
If the remote's battery ever completely depletes and you need it charged right away, you can use a USB-C charging cable. The best part is, you can use the same cable you use to charge your phone! Plug one end of the cable into the remote's charging port, and then plug the other end into a port on the TV or into a Samsung wall charger adapter.
If you need to purchase a USB-C cable, we can help with that.
Click here to view this page online with additional details.
---
#110 - 19255 21st Ave, Surrey, BC, V3S 3M3
Tel: 604.575.1110
Fax :
Website: www.bosswholesale.ca