Bosch 500 Series 30-Inch Wall Mounted Range Hood - 600 CFM
Regular Price: $2000.00 Price: $1000.00 SAVE $1,000!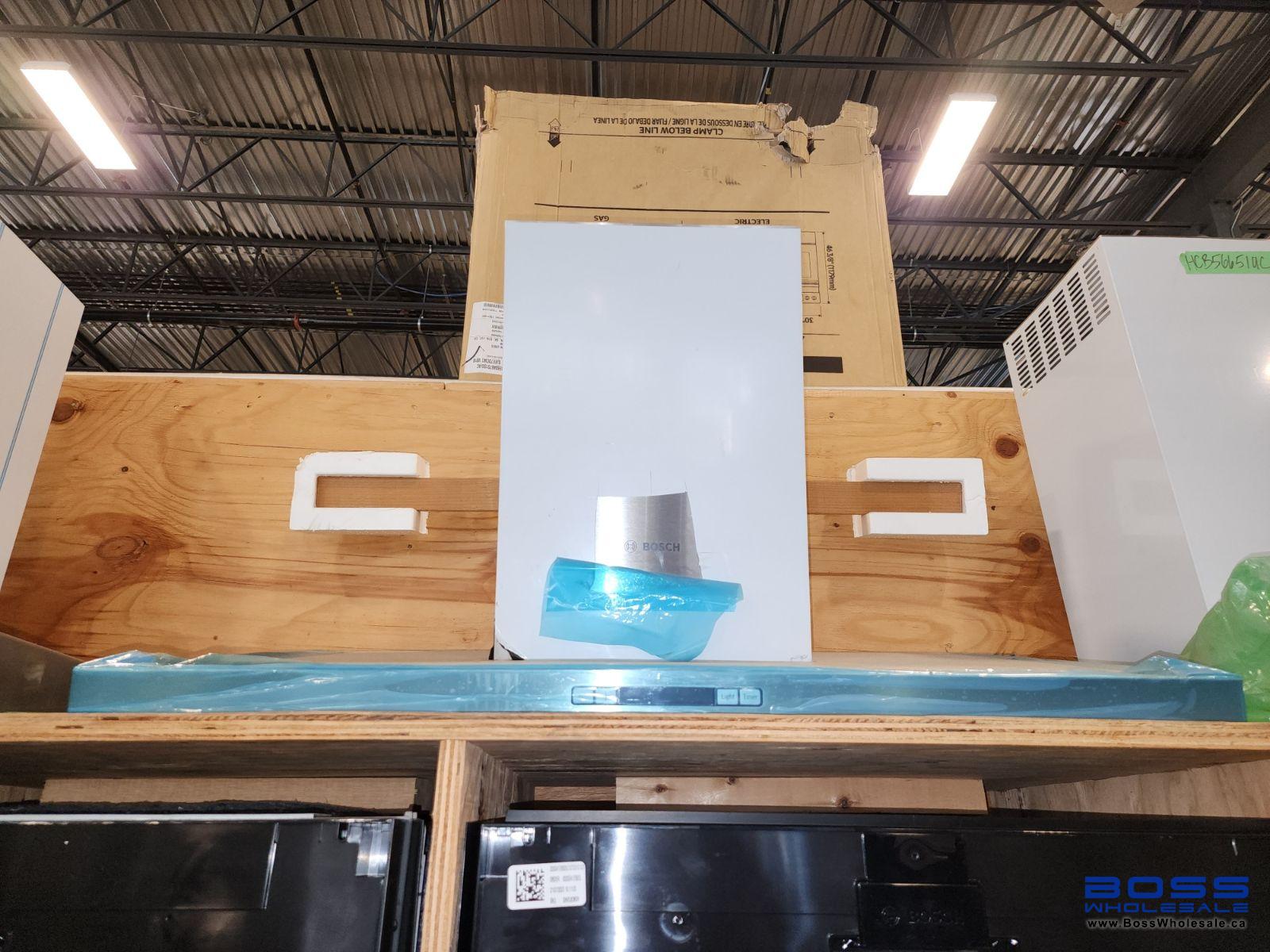 New item, no flaws. Box damage only.
Bosch's inventive ventilation systems keeps mealtime fresh by quietly purifying the air while you cook. This ENERGY STAR® stainless steel 30-inch pyramid chimney hood integrates matching user interfaces and design aesthetics to complete your Bosch kitchen suite with sleek and sophisticated styling. With 600 CFM of power, this range hood will quickly clear the air of grease, steam, smoke and odour to keep your home fresh and odour free.
Wall Mounted Chimney Hoods - Add style and sophistication to the kitchen and gives you greater freedom in your kitchen planning
LCD Touch Display - Provides controls that are easy to read and use
600 CFM - Centrifugal integrated blower included
4-Speeds - This insert gives you power level options to suit your cooking style
Aluminum Mesh Filters - These filters are dishwasher safe making cleaning and maintenance easy
Halogen Lighting - The 2 bright halogen lights Illuminates the cooking area efficiently
Timer - Convenient timer built in to controls 1-60 minutes
8-Inch - Round duct at discharge.
Click here to view this page online with additional details.
---
#110 - 19255 21st Ave, Surrey, BC, V3S 3M3
Tel: 604.575.1110
Fax :
Website: www.bosswholesale.ca