Samsung 1.4 cu. ft. Countertop Microwave with Grilling Element in Stainless Steel
Regular Price: $300.00 Price: $150.00 SAVE $150!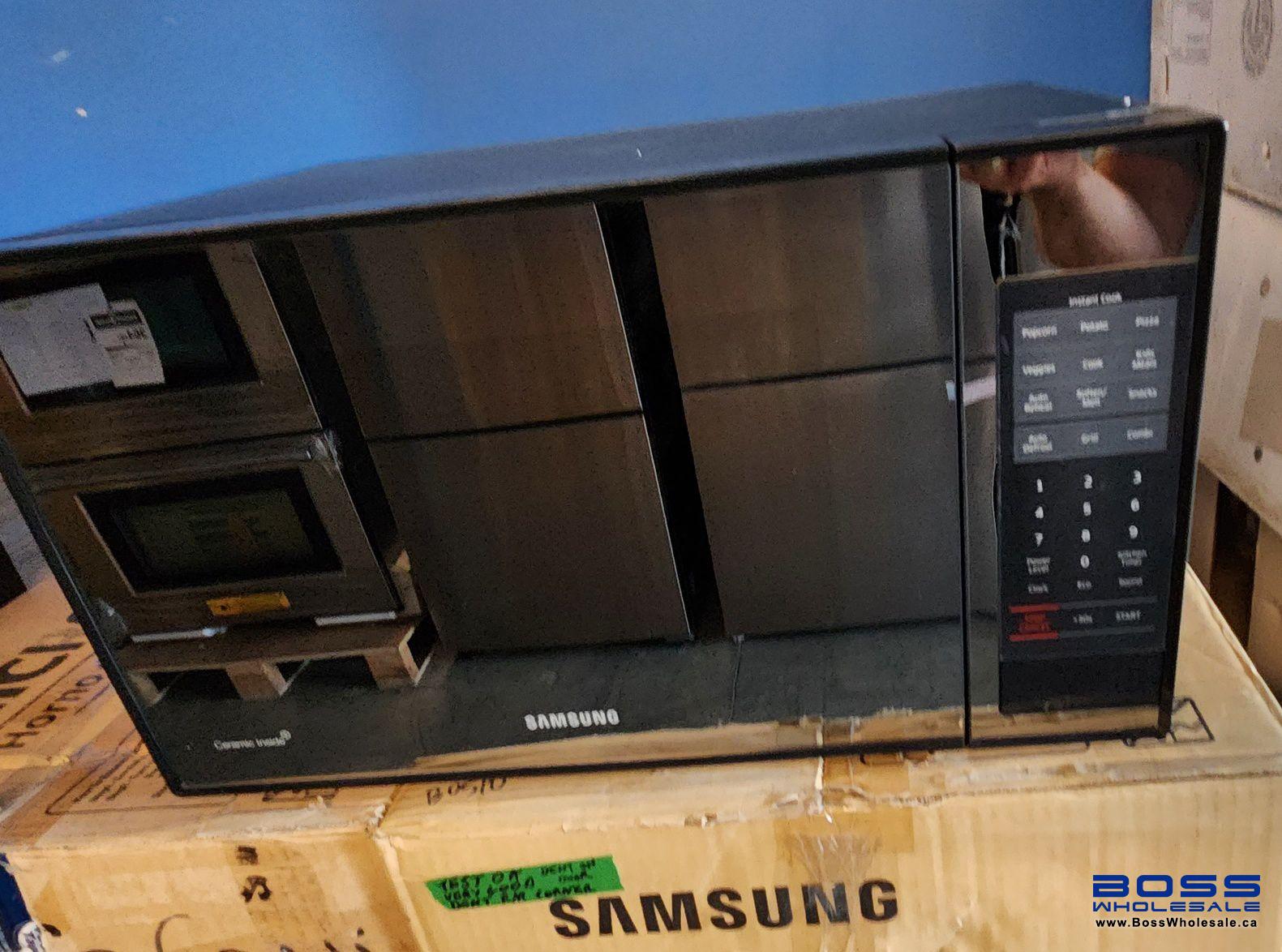 New item with minor cosmetic side scratch or dent only, which will not be visible when placed in a niche spot.
The Samsung countertop microwave oven brings fresh, modern design to any kitchen. It features a shiny mirror design that sets it apart from traditional microwaves. It also offers unique cooking features, like a grilling element complete with a grill rack and ceramic plate so that you can brown and crisp your food on the outside, while keeping it moist and tender on the inside. You'll also enjoy several automatic cooking presets, an Eco Mode that helps you save energy, and an easy-to-clean ceramic enamel interior.
A built-in grilling element lets you cook your favourite foods
Spacious 1.4 cu. ft. interior accommodates a wide variety of meal and snack items
Ceramic-enamel interior for a durable, scratch-resistant and easy-to-clean, polished surface
Rack with ceramic plate accommodates your needs
1500W of cooking power provides the versatility needed to prepare everything from frozen pizza to pot roast quickly and easily
Triple Distribution System brings the benefit of more evenly cooked food thanks to three microwave distribution points
Electronic controls with LED display offer simple and fast operation
Eco mode helps conserve energy
Shiny mirror design with an asymmetric shape for a stylish, stand-out look
Child safety lockout feature helps prevent unsupervised use
Clock (12 hr) shown in a bright blue LED display
Sound Option lets you choose between button sounds or silence
Cooking presets include 2-stage cooking, auto cook and auto defrost modes for custom-cooked meals and snacks
Kitchen Timer built in so you can keep track of your cooking progress
Click here to view this page online with additional details.
---
#110 - 19255 21st Ave, Surrey, BC, V3S 3M3
Tel: 604.575.1110
Fax :
Website: www.bosswholesale.ca